Island Trade Show Display Rentals
Browse our sample gallery of island display rentals. We can rent any size island display for your next trade show or exhibit.
Our in-house design team can create a realistic 3D model of any island display booth or exhibit.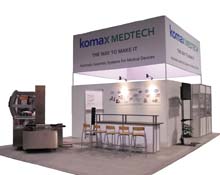 Custom Island Rental
20' x 30' rental features a large conference room and fabric overhead sign attached to the room to avoid hanging sign fees.
More Photos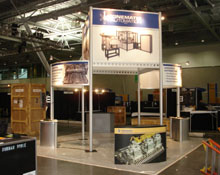 Tower Display Rental
This 16' tall tower display rental features very large overhead signs.
More Photos
Custom Display Stand Design Available
We Can Rent Any Design You Submit
Hundreds of Stock Rentals Available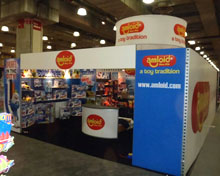 20' x 30' Hardwall Stand
This hardwall trade show display features full exterior mural graphics and interior product shelving.
More Photos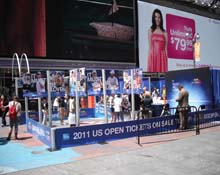 Outdoor Display Rental
Huge outdoor display rental for US Open ticket sales on Time Square in New York City.
More Photos