Trade Show Accessories
Browse our sample gallery of trade show accessory rentals. We can rent any type of trade show accessories including counters, trade show lights, flat screen rentals and prize wheel rentals.
We have hundreds of trade show accessories in stock and available for rental.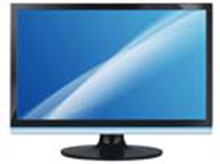 Flat Panel Display Screens
We have a huge selection of flat panel display screens for rental. Whatever your needs require, we can help make it happen.
More Photos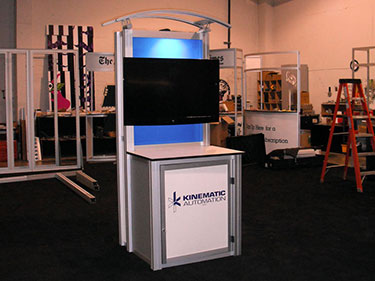 TV Monitor Kiosk Rentals
If you are looking for TV Monitor Kiosks to rent, be sure to check out our huge selection before making your decision.
More Photos
Custom Display Stand Design Available
We Can Rent Any Design You Submit
Hundreds of Stock Rentals Available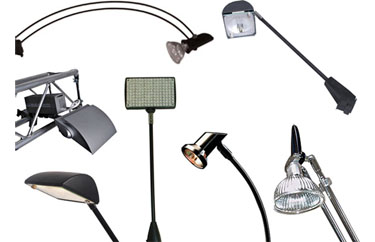 Display Lighting
We have a large selection of display lighting to illuminate your message.
More Photos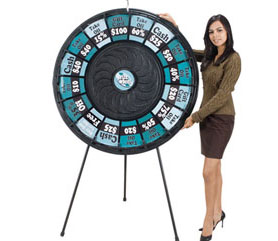 Prize Wheel Rentals
We even have prize wheels for rent which we can customize for your individual needs
More Photos